Etches: Railway Mail Coaches, Firsts, & Excursion carriages
When PPD turns Mike's artwork into an etch the magic starts to look real...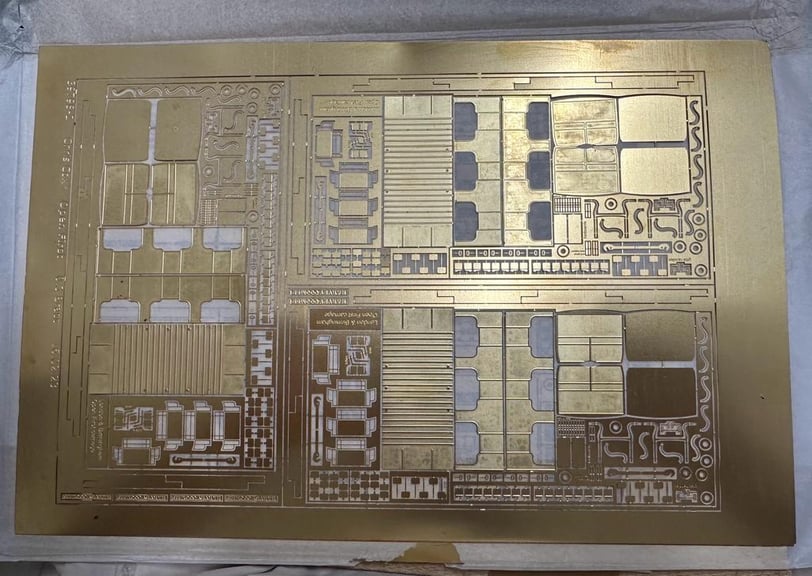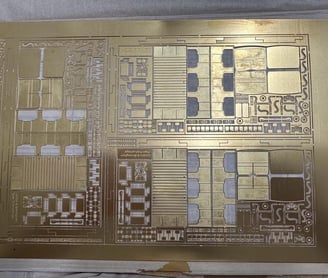 Today was reminiscent of a childhood Christmas (I'm sure as Railway Modellers we can lay claim to such emotions quite easily) in that I collected a parcel from the sorting office containing some rather lovely etches from PPD.
The first is an etch for the Mail carriages, both with quarter lights and without (blind). This is in fact the second one of these I've ordered as I already have three Mail carriages underway but ordered another set for A: further windows required for the engine shed and pump house, and B: for the hell of it because they look so nice!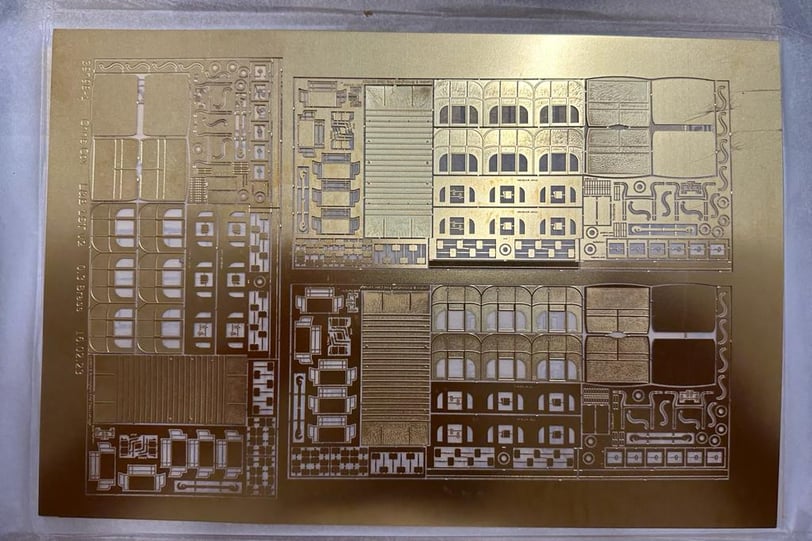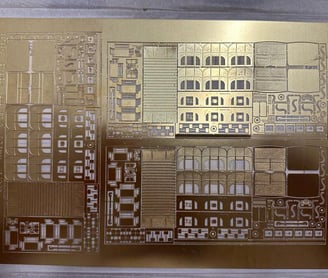 The second etch is a sheet of revised First class carriages. The first First etch had some issues, primarily that the left hand end of each carriage had about 1mm missing due to a mix up with the artwork, nobody's fault just one of those things.To be fair this second etch has given us the opportunity of correcting and modifying a few details which has been very useful indeed.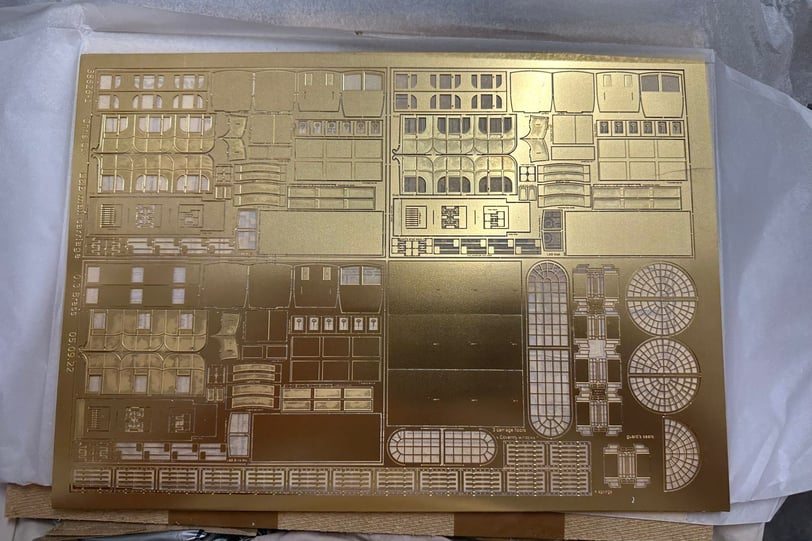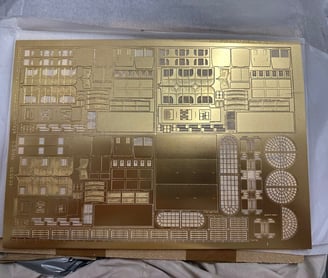 The third etch was a very pleasant surprise and a relief. A surprise for Tom Nicholls as I'd kept it under my hat since last Autumn, and a relief for me as I'm not very good at keeping secrets! These etches are for the open-sided Excursion First, an example of which appears in Lecount as a fold-out plate. This carriage is a fantastic example of some very clever marketing by the London & Birmingham in that it was designed for 'curiosity travelling' enabling the traveller to really experience the sights and sounds of the modern railway without the inconvenience of windows...for which the L&B managed to charge a first class fare!
I'm very excited about building these carriages, tainted only by the fact that building each one takes almost as long as building a locomotive. Lock all the doors, turn the phone off, call in sick to work and fire-up the soldering iron!